Steven Appelbaum
Founder and President of Animal Behavior College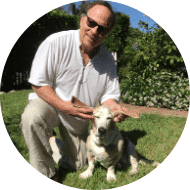 With 40 years of dog training and pet industry experience, Steven Appelbaum used his extensive knowledge and business acumen to create Animal Behavior College – the largest specialty school of its kind in North America. ABC offers pet industry certification courses in all 50 states and every Canadian province, and the ABC Alumni Group boasts the largest number of certified dog trainers in the United States.
Appelbaum always knew that dogs were his life's passion and knew someday he would devote his career to working with them. After enlisting in the United States Air Force in 1977, he worked as a security specialist and patrol dog handler and trainer before being honorably discharged a few years later. In 1981, Mr. Appelbaum enrolled in Animal Trainers Career Academy where he honed the skills acquired in the military to learn how to train dogs for motion pictures. After graduating at the top of his class, he formed his first company, Animal Behavior and Training Associates (ABTA) which provided dog training services.
Over the next 10 years, ABTA branched out to major pet stores, and in 1994, was named the exclusive provider of dog obedience classes for the entire chain of Petco® stores. By 1996, ABTA expanded into Canada through Petcetera stores. This expansion made ABTA an international success and the largest dog training company in North America.
Building ABTA required that Mr. Appelbaum and his staff locate and hire trainers from all over North America. However, he soon learned that 70% of the professional trainers he considered hiring failed ABTA's basic training exams. It was this revelation that influenced his decision to offer a structured education program for dog trainers.
In 1998, he created Animal Behavior College. ABC combines a home study curriculum with hands-on Externship training. Initially, the school only offered a dog trainer program. Today, ABC offers six core programs in dog training, cat training, pet grooming, veterinary assisting, aquarium maintaining, and zookeeper assisting. ABC also offers a classroom program for students who want to attend a more traditional brick and mortar school. In addition, the school offers 6 relevant Short-term Programs on an array of subjects including, Pet Nutrition and Diet, Doggie Daycare, Pet Sitting and Dog Walking, Training Shelter Dogs, Pet Massage, and The Art of Selling and Teaching Private Lessons. At present time, ABC has graduated and certified more than 30,000 students in the U.S. and Canada combined.
Mr. Appelbaum is a lecturer and has been an expert consultant and witness in several dog bite cases. He is a former member of the Board of Directors of the International Association of Canine Professionals (IACP) and was also featured as one of the top 25 most influential people in the pet business by Pet Product News in 2005. He is instrumental in forging new strategic relationships between ABC and major pet product vendors, manufacturers, and pet organizations. He has written numerous published articles and columns for magazines including, Pet Age, Pet Business, Pet Product News International, Real Simple® Magazine, and Purchase Family Magazine and has appeared in several podcasts, radio, and TV interviews. Mr. Appelbaum is the author of the book The ABC Practical Guide to Dog Training and is the former editor of Off Lead Magazine.
A private pilot and avid jogger, Mr. Appelbaum and his wife Shelley reside in Pasadena, California and are "pet parents" to a Basset Hound named Roy.
Debbie Kendrick
Vice President of Animal Behavior College
Debbie Kendrick has been with Animal Behavior College since the school opened in 1998. A top-level dog training professional, she has more than 40 years of experience in the pet services industry and has served many roles, including pet behavior modification expert, consultant, and business analyst. Through out her professional career, Ms. Kendrick has successfully forged invaluable relationships with industry manufacturers, retailers, organizations, and animal shelters.
She began her illustrious career in 1974 under the apprenticeship of an AKC Dog Obedience Judge and Master Trainer. After completing the 1-year apprenticeship, Ms. Kendrick competed in obedience trials across California from 1975 to 1979, titling her own dogs in both basic and advanced obedience. She and her beloved German Shepherd, Hector, were also winners of the prestigious "Will Judy" award, given to dog/owner teams who earn at least 195 out of 200 points at three high-level obedience competitions during a single season. This, coupled with her winning the Top Dog Award at the Southern California Dog Obedience Trials, gave Ms. Kendrick the experience and reputation to successfully own and operate a dog training business from 1980 to 1988.
In 1988, after meeting Steven Appelbaum, then owner of Animal Behavior & Training Associates, Inc. (ABTA), he offered Ms. Kendrick the position of Head Trainer of dog training programs at three Southern California locations. She accepted the offer, and as a result of her efficacious leadership, the locations soon ranked among the Top 10 dog training facilities in the state. Ms. Kendrick received several promotions, including Regional Training Manager and National Sales Manager. In 1998, Mr. Appelbaum asked her to share in his vision of creating a nationwide school where canine enthusiasts could obtain the appropriate education and training necessary to become certified professional dog trainers. She accepted and was named Vice President of the newly created Animal Behavior College (ABC).
In addition to the immeasurable contributions she made to ABC, in 2004, Ms. Kendrick translated her dog training passion into the creation of a campaign to improve the rehabilitation and adoption rate of shelter dogs. She named the campaign Students Saving Lives, which provides shelter dogs with one-on-one training from ABC's Dog Obedience Program students. Before a student graduates, he or she is asked to donate a minimum of 10 hours of training to a local animal shelter, humane society or rescue organization. Each student works with homeless canines to address behaviors and socialization problems that often get in the way of the dogs' adoptions. As of September 2017, ABC students have donated more than 140,000 hours through the program.
Ms. Kendrick received a nomination for the 2001/2002 edition of the International Who's Who of Professionals and has written articles in pet industry publications, including Fido Friendly Magazine and the now defunct Dog Fancy Magazine.
She is an ABC Certified Level 2 Dog Trainer (ABCDT-L2), a professional member of the Association of Professional Dog Trainers (APDT) and a supporting member in the dog division of International Association of Animal Behavior Consultants (IAABC).
In her much coveted free time, Ms. Kendrick enjoys relaxing with her family and her three rescue dogs, Roxy, Jazz and Gabby, as well as, doing chores on her ranch located in Southern California.
Angela Marie
Administrative Operations Manager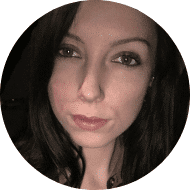 Angela joined Animal Behavior College as an Externship Coordinator for the Veterinary Assisting Program in the summer of 2016. Now, in her role as the Administrative Operations Manager, she directly assists the Vice President with various projects, including new program research and development. She also assists the Program Operations Manager by training externship coordinators and helping staff with technical systems and challenges.
Before joining ABC, Angela worked in the animal care field as an Animal Care Taker and Medicator for a large no-kill rescue in Action, CA and as a Veterinary Assistant for a local Veterinary Hospital.
She spends her spare time outdoors or cuddled up with her elderly grey tabby cat.
Kristyne Bennett
Assistant Controller & Bookkeeper
Kristyne has been with Animal Behavior College (ABC) since its inception in 1998. Two years prior, she began working part-time and soon moved to full-time as Executive Assistant to Steven Appelbaum of Animal Behavior Training Associates, Inc. (ABTA). There she worked in several different departments, including human resources, payroll, and accounting. Due to her exemplary performances, she was quickly promoted to Bookkeeper & Assistant Controller.
In her position, Kristyne serves as controller and oversees all bookkeeping, creates and tracks invoices, ensures department spending does not exceed budget allocations, and administers the company's 401K plan.
The Pennsylvania native earned a Bachelor of Arts degree from the University of California, Santa Barbara. In her spare time, which doesn't happen often, she enjoys reading and scrapbooking. Kristyne also enjoys spending time with her family and their two dogs, Charlie Brown (an Australian Shepherd mix) and Lucy (a German Shepherd Shar-Pei mix).
Candace Mason
Director of Admissions
Candace has been with Animal Behavior College (ABC) since the school's inception in 1998. Prior to that, she became a professional dog trainer in 1994 and worked part-time at Animal Behavior and Training Associates (ABTA) for Petco®. Candace was recruited by ABTA for the position of Human Resources Director, where she supervised testing and hiring procedures for more than 400 ABTA Petco group class dog trainers nationwide. In 2003, her astute dog training knowledge, customer service expertise, and diligent work ethic led to promotion to Director of Admissions for Animal Behavior College.
As Admissions Director, Candace oversees registrations and enrollments for ABC's four core programs. She analyzes results and creates admissions policies and procedures.
In addition to training dogs for more than two decades, Candace is a photographer and equine trainer. She competed in the American Endurance Ride Conference (AERC), and in 1989, was the youngest rider to ever compete in the 700-mile Pony Express XP Rides from Nevada to Utah. To date, she's competed in more than 1,000 race miles with AERC.
Candace enjoys spending time with her family and her four rescued dogs and her horse, Sammy. She also offers dog-sitting services during her free time.
Tom Tyo
Assistant Director of Admissions
Born and raised in the Los Angeles area, Tom has lived his whole life in Southern California. He graduated from San Diego State University with a Bachelor's degree and later in life, earned his MBA. Tom has two awesome children in College and knows the importance of proper planning. In addition to following the World Series Champion Dodgers, Tom is an advanced Referee with United States Soccer Federation and an Official with US Lacrosse. He loves the beach, dual sport motorcycle riding, playing golf and traveling with his better half Wendy.
Tom originally joined ABC in 2007 as an Admissions Counselor for 2 years. He then returned to ABC in February of 2020 as the Assistant Director of Admissions.
Because of their loyalty and unconditional love, Tom is a dog lover. He and his family have a dog named Stoli, a 5 year old Silky-Yorkie.
Kimberly Decker
Admissions Compliance Manager
Kimberly joined Animal Behavior College in 2009. Her main role is to assist the Director of Admissions in managing ABC's Admissions Counselors and ensure counselors' actions comply with ABC's policies and procedures. In this fluid role, she also manages the Communications Department and works with all departments to ensure computers and technical systems are operational, and appropriate policies and procedures are followed.
Kimberly is a certified ABC dog trainer (ABCDT) and volunteers at a rescue. In her free time, she spends as much time as possible with her husband and their large extended family, and with their three rescue dogs Auggie, Diva, and Hachi—all are Shepherd mixes.
Darya Flores
Student Finance Supervisor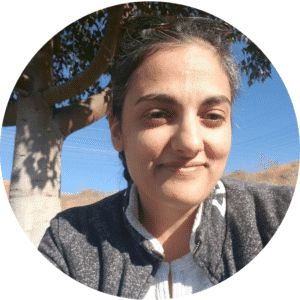 Darya was born and raised in Southern California.  She has always had a love for animals.  She currently lives in Palmdale with her husband, two beautiful daughters and two wonderful and protective dogs.  Sadie is a Pit Bull mix that was rescued from the pound.  Dodger is a Dachshund Chihuahua mix that was adopted from a rescue group. 
Prior to Animal Behavior College, Darya worked in the Finance field in various positions including Accounts Payable and small bookkeeping as well as with Brokerage Firms.  Darya began her career with Animal Behavior College in the Communications department over eight years ago and was quickly promoted to the Finance department. 
She is now the Student Finance Supervisor and is happy to work for a school that shares her passion and adoration for animals.
Tiffany DuFoe
Director of Marketing and Administration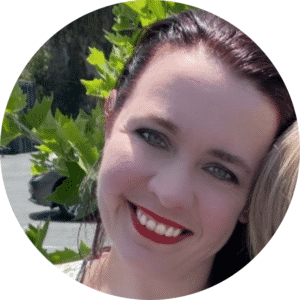 Tiffany DuFoe has been with Animal Behavior College (ABC) since 2011 and is proud to be a "lifer" with the company.  Tiffany began her tenure with ABC in the role of Jr. Admin Assistant, spending her days processing student folders and assisting the alumni student body.  Over the years Tiffany has advanced in the company and is now the Director of Marketing and Administration.  She oversees the Administration Team along with Vice President Debbie Kendrick and is the Director of Marketing, responsible for the entire Marketing Team and all advertising components and campaigns for the company.  Additionally, Tiffany reports directly to ABC's CEO Steven Appelbaum and assists him with various big picture projects, as well as helps to create and manage ABC's annual budget and action plan.
In her spare time, Tiffany is an internet radio broadcaster and pop culture enthusiast.  She also develops streaming media apps and writes for various print media publications. Tiffany is a proud "cat lady" and the mom of three feline babies; Wicked Kitty (a tabby, age 19 years), Fritz (a Russian Blue, age 8 years) and Imhotep (a Sphynx, age 1 year).
Jessica Lopez
Director of Human Resources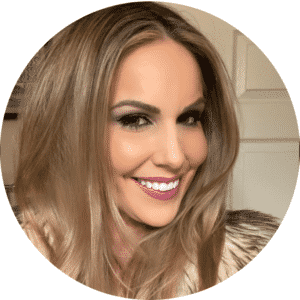 Jessica joined Animal Behavior College in 2016 and currently is a SHRM Certified Senior Professional in Human Resources, overseeing the Human Resources Department. Whether it has to do with payroll matters or employee relations, she loves to help our human friends at ABC, keep us in legal compliance, and assist our business in pawsitively growing for the future.
Prior to joining ABC, Jessica served as Director of Communications for the Society for Human Resource Management – Brandman Chapter, where she was responsible for promoting best practices through information exchange and special projects. Jessica has also held several other roles throughout her career journey, which have contributed to her passion for HR and general business knowledge. Her past employment experiences include holding positions such as a Travel Coordinator and Legal Ambassador in the Southern California area.
Jessica has also proudly earned a Master's Degree in Business Administration with a focus on Human Resources from Brandman University, a Juris Doctor from Whittier Law School, and a Bachelor of Arts Degree from the University of San Francisco. In her free time, she enjoys relaxing with her quad of cats: a gray tabby named Romeo, an extroverted black tuxedo cat named Pancake, another fluffy black tuxedo cat named Quiche, and her lucky black cat, Donut. While Romeo's name doesn't quite match the general food theme (he was found on Valentine's day!), Jessica still refers to her feline companions as "The Brunch Club". She is always happy to introduce them to new people!
Cris Acuña
Talent Acquisition Manager and Benefits Administrator
Cris joined the Animal Behavior College (ABC) team in 2002 and received her ABCDT in 2007. Prior to joining ABC, she worked as the HR recruiter for Animal Behavior And Training Associates (ABTA) hiring professional Dog Trainers for Petco.
After wearing many hats for ABC, assisting the Director of Admissions to help achieve company goals, Cris became the corporate recruiter in 2012 and has been instrumental in identifying individuals to fill staff vacancies. She has helped ABC find key talent and has successfully assisted managers, directors, and senior staff in filling important positions. In addition, she manages employee health benefits and tracks employee participation. Before joining ABC, Cris was an Assistant Manager at 100% Soccer and a Production Coordinator for York Entertainment.
An ABC Certified Dog Trainer (ABCDT), she earned two associate degrees in General Education and Broadcasting from Chaffey College. Cris enjoys spending as much time as possible with her husband, two children and fur baby, Noodle.